Calcblog was created with both students and educators in mind. One of our primary goals with Calcblog is to be a resource for teachers and professors, providing quality content that is used in the classroom or provided as a supplement to lesson plans.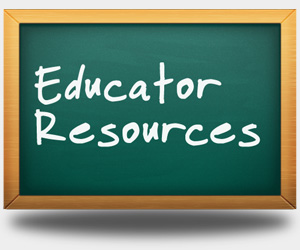 Graphing and financial calculators are powerful tools. Academic research indicates that graphing calculators can help students grasp mathematical concepts faster and improve problem solving, among other benefits. [1] [2] [3] Our philosophy is students should not treat their calculator simply as a shortcut to a solution. Instead, the calculator should be viewed as a tool that complements what is taught in the classroom, strengthening the student's connection with mathematical concepts and the course material.
Here are some of the ways educators are incorporating Calcblog into their lesson plans:
Presenting Calcblog's tutorials in class via powerpoint projector as a "live" walkthrough
Emailing students hyperlinks to Calcblog articles as further reading after presenting the related mathematical material in class
Using the graphing calculator applications and programs provided by Calcblog to teach students students how to program their own calculator programs
Calcblog for Teaching
Here is how you can begin using Calcblog as a teaching tool for your math, science or finance class:
Subscribe to our RSS feed, Twitter profile, or Facebook page. As we post new articles, tutorials, tips and walkthroughs, you will be immediately notified of our latest content.
Browse our Categories. Each article we publish on Calcblog is classified or "tagged" by topic, difficulty, and the applicable calculators. Selecting a category provides a listing of all articles that meet that criteria. Categories can be found in our site's sidebar and footer, as well as on our homepage.
Search. Looking for a specific topic that doesn't fall under one of our broader categories? Use our search tool to find what you are looking for. Also be sure to check out these other great resources.
Contact us. If there is a topic or concept you would like Calcblog to feature, send us a note so we can provide the material you need.
We are constantly seeking ways we can improve Calcblog and provide material that is useful to you as an educator. Feel free to send us your feedback, suggestions and requests so we can continue to make Calcblog a useful educational resource.
Your support is important to us. Spread the word about Calcblog!